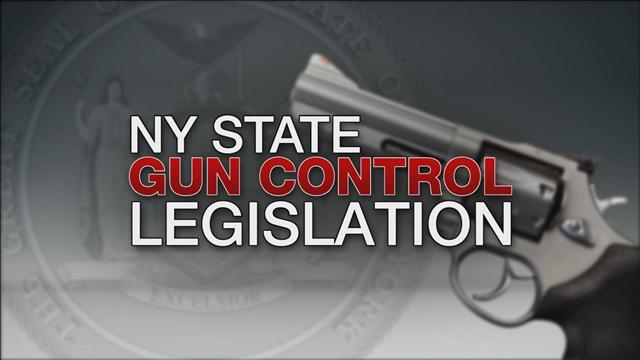 By Jessica Bakeman, Gannett Albany
A state Supreme Court judge on Wednesday denied a motion for a preliminary injunction of the state's new gun-control law.
A group of more than 1,200 plaintiffs representing themselves sued the state on the grounds that Gov. Andrew Cuomo and the Legislature's process for passing the law on the first day of session violated the state constitution.
Cuomo used a "message of necessity," which allows him to skip the otherwise mandatory three-day waiting period before final passage of a bill. The plaintiffs, led by Bob Schultz, argued that Cuomo's memo contained misrepresentations about what the bill would actually do.
Supreme Court Justice Thomas McNamara said he denied the motion because he was "constrained" by previous decisions of the state's highest court.
"The Court of Appeals has been clear that judicial intervention with a message of necessity is not allowed," McNamara said.
Schulz said he was not surprised by the ruling and plans to appeal it. He expects the lawsuit to go before the Court of Appeals.
The governor's office declined to comment.
Category: Uncategorized